October 22, 29, November 2, 12, 2019, 2019 | 7:00 pm – 9:00 pm
Five Year Marriage Workshop for the Married Woman
Shift your thinking & renegotiate your agreements to build a stronger partnership
April 23, 2019 | Annmarie on PBS
Interview on Counter Culture with Grove Silcox
The show airs on television (PBS39) Tuesday, April 23, 2019 at 7pm DST and will be available for streaming on Wednesday, April 24 here: https://www.wlvt.org/television/counter-culture/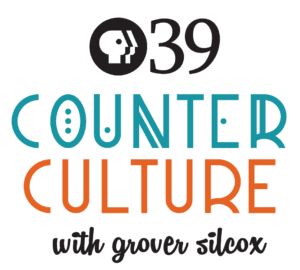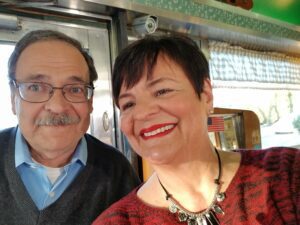 January 18, 2019 | Radio Interview WCHE Morning Magazine
Click the Play button below to listen!
December 16, 2018, 7pm | Guy's Guys' Podcast with Rober Manni
I chat about The Five-Year Marriage with Robert Manni on his Guy'sGuy Podcast. Lots of FUN! Listen now:
http://www.robertmanni.com/guys-guy-radio!
October 16, 2018 | FREE Seminar: Ending Marriage's Bad Rap
Shifting the Marriage Paradigm with the Five-Year Marriage
Tuesday, October 16, 2018
7:00 pm – 8:00 pm EST
June 14, 2018 | Radio Interview: The Julia Journal
Trouble with the player above? Download the file here and Listen now!
June, 2018 | Book Expo
May 27, 2018 | Book Signing
OldFox bookstore, Annapolis, Maryland
April 28, 2018 | Bridal Show
Thornbury farm in West Chester, PA
March 26, 2018
Facebook Live interview: Unmasking Your Soul Conversations | Anumamai Santos interviews Annmarie Kelly
Watch the interview here: You Tube: https://youtu.be/ItbxZbgxEM4
March 3, 2018
Book Launch
The Five Year Marriage official book launch.Reserve your spot now! https://www.eventbrite.com/e/ready-to-launch-tickets-43178220219
December
Blog Tour
Stay tuned! Blog tour dates will be posted here.
October 12 | The Pyramid Club in Philly
Meet the Author – Annmarie Kelly
Topic: Five Year Marriage: Shifting the Marriage Paradigm
April 2017
Five Year Marriage Story Slam
West Chester, PA. Watch it here.
February 10th, 2017
Radio Interview
The Friday Happy Hour – Guest Host Lorraine Rannalli
My spouse, Joseph Eagle, and I are interviewed by Lorraine Rannalli about my forthcoming book, The Five Year Marriage. It's the first time we've are talked about this very different but trendy topic in public. Podcast Available here: https://youtu.be/oew13tTbK8Y